THE CASTLE OF MONTPOUPON
In the center of the Loire – Valley  you will discover a very special, private castle, dominating an enchanting vale.
During your unescorted visit you will be able to explore the intimity of the family, owner of the castle through this fully furnished stately home.
From the Dining-Room to the Kings-Chamber , the exceptional kitchen with its more then 150 copper elements…
Start your wonderful and unforgettable visit in this unmissable place of the Loire-Valley !
THE PRIVATE CHAMBERS
Discover the second floor of the castle, and the private chambers of the La Motte Saint-Pierre family. Restored and modernised with all modern comforts of the XXth century, it's a look back into the family life that you have dreamed of!
THE KINGS CHAMBER
Every castle in Touraine kept a beautiful and confortable chamber reserved for the sovereign. King François 1st would have stayed in this chamber following his hunt in the Loire Valley.
Luminosity and colours characterise this Royal Chamber, so typical of the Loire Valley: chestnut beams in sensational XVIth century colours, furniture, paintings and rare tapestries dating from XVI and XVIIth centuries…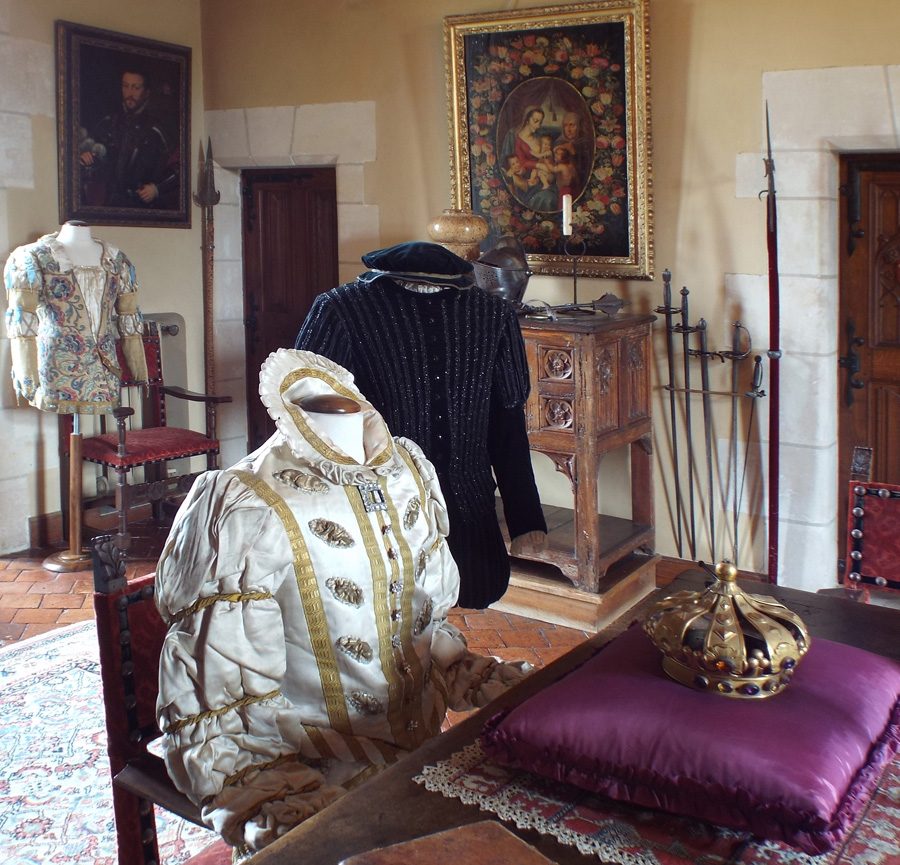 THE KITCHEN
Renovated and refurbished during the XIXth century. The castle's kitchen was used until 1977, the date the last chef left the establishment. A XIXth century stove with a plate warmer, a mini oven, an ice cream maker, moulds for cheese making, a collection of more than 150 copper saucepans and elements from this period… The castles kitchen is ready to re start its service!
THE DINING ROOM
This dining room is decorated with beams painted in grey monochrome, a sign of mourning, following the death of King Henri III, (the same as the ceiling of his wife', queen Louis de Lorraine's chamber at Chenonceau castle). The table is laid with the family's porcelain dinner service and silverware.