THE MUSEUM
Visitors are free to wander the 30 rooms dedicated to the knowledge of craftsmen of the hunt: the stables, saddeleries, the Hermès room, and Deyrolle house… But also the 'piqueur', the central figure of the hunt, lived here. These rooms reconstitute the hunt itself.
A magnificent collection of XXth century works of art, illustrate the French hunt and Touraine. The artists include Karl Reille, Baron Finot, la Verteville, Xavier de Poret, the Hallo family, Linarès… An interesting collection of ancient post cards is also on view.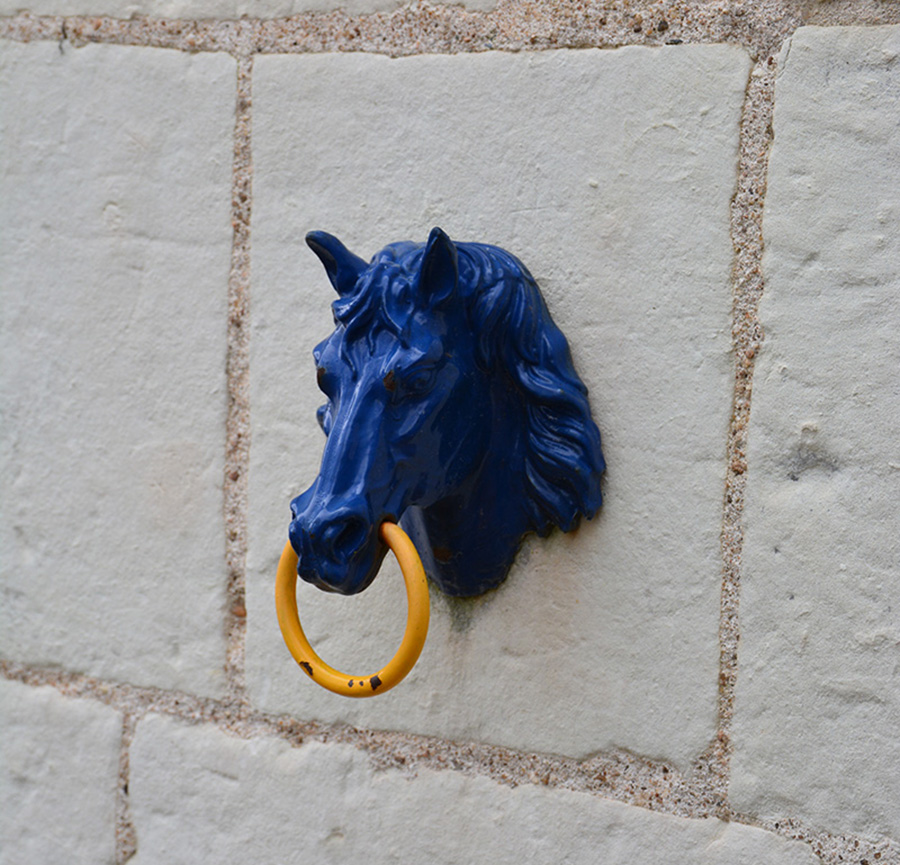 THE CASTLES STABLES
The horse is always king, and the stables are ready to receive their subjects! Every stable, marked with the prestigious name of its occupant, and is painted in blue and yellow, the colours of the jockeys jacket of the La Motte Saint-Pierre family.
An exhibition of horse-drawn carts, city carts, English traps, American carts with numerous harnesses, ready to be used.
In the blacksmiths forge, the original bellows, and anvil are on display.
THE TACK ROOMS
Only a few castles of the Loire Valley have kept their tack rooms virtually untouched.
A wide collection of period saddles both French and English, weapon saddles, side saddles, training saddles, dressage saddles…They were all used in the castle, the most luxurious in Touraine. Rustic, practical and waiting to be used, ready for a days hunt or just trotting in the forest.
THE HERMÈS ROOM
Hermès, the famous Parisian saddlers, forged the equestrian traditions throughout the generations.
Producing harnesses since 1837, Hermes became saddlers in 1880. Dedicated to the specific know-how of their prestigious name, this room represents the various stages in the manufacture of their incomparable saddles.
On certain sections of the wall, the famous Hermès scarves are exposed with their fine designs by leading